The Usage of different browser verions is very interesting for me. Internet Explorer 6 causes many problems in Webdesign as it doesn't handle CSS and HTML as it should.
This might be the reason why many Webdesigners want IE6 to die.
(Before I forget it: Thanks to jeffmcneill for sharing this image as CC BY-SA.)
As Google has stopped to support Internet Explorer 6 I hope the decline of its usage will speed up.
Here are two cool websites, that track browser versions:
IE6 Countdown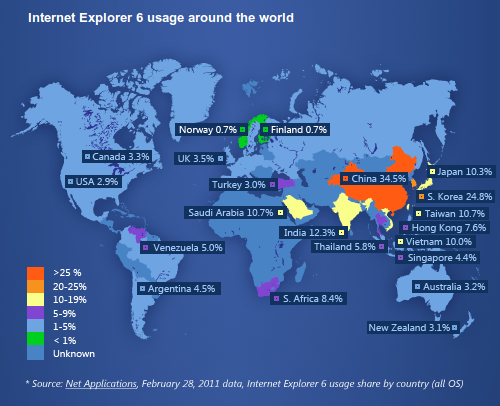 Stat Counter
Source: StatCounter Global Stats - Browser Version Market Share
See also
---