Cleverbot is an AI web application. You can chat with it and it tries to guess a good answer. This can be quite funny.
I was curious how Cleverbot would answer when I compared it to Wolfram|Alpha, a useful answering engine.
Here are two of my conversations: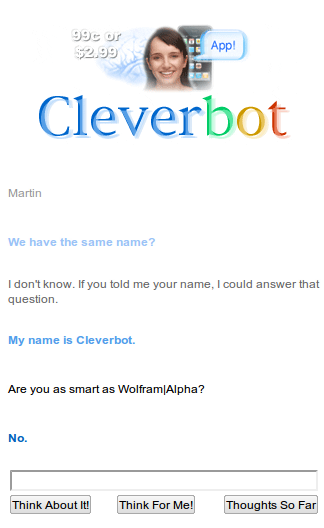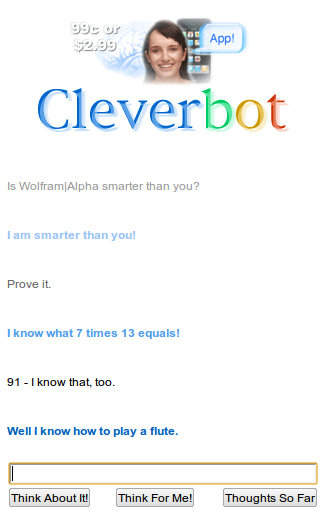 This Cleverbot isn't very clever...
Did you get some funny chats? Please post a link to a screenshot of your chat!
edit: I just found this video. Too funny ☺
---