Risk is a great strategic game in which you have to conquer the world.
Now I've found a clone called "Warlight":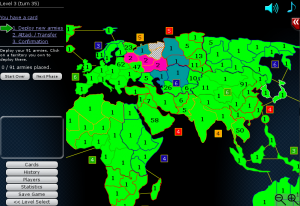 Go to the Game: WarLight on Kongregate Task: Conquer the world. How to play: Each turn you get armies depending on the number of countries / territories you control. My Record: I could solve Level 1 - 3 and Europe.
---